There's no shortage of violence as two beefy middleweights duke it out to get their spots in the win column. Dalcha Lungiambula is one of the scariest looking guys in the UFC, and definitely enters the cage heavier than middleweight. His opponent Cody Brundage is just as imposing. This should be an exciting fight!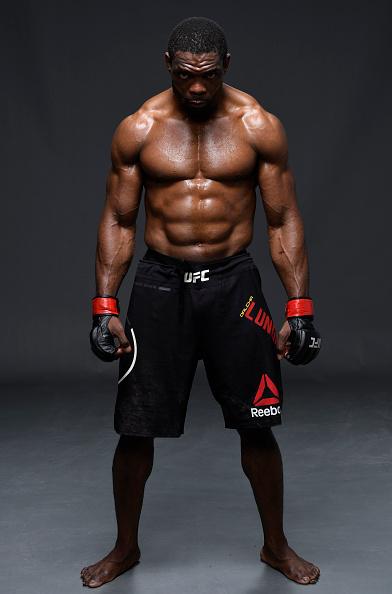 Cody Brundage vs Dalcha Lungiambula Prediction
Feel free to check out my other predictions here
There's no denying the ferocity of Lungiambula. He has good judo, great composure, and uncanny levels of cardio. He's not afraid to mix it up on the feet or on the ground. Lungiambula's strength is one of his biggest assets, being so strong allows him to pull of manoeuvres and deny his opponent advantages where they might be the better fighter. It's the William Knight effect where he might not have the grip on a takedown attempt, but he can simply pick you up anyway.
Although Lungiambula is impressive, he does tend to drop his hands a lot when he's either throwing wild swings, or looking for a counter shot. You can see this in some of his previous fights where he's pressured against the cage and just dips his head and swings for the best. This would leave him vulnerable to a takedown from any better fighter, and he does give up ground time to his opponents in his fights, especially when he starts to gas.
How does Cody Brundage compare?
Cody is a grappler first and foremost. He does possess very fast kicks which he uses to set up his takedowns. Brundage has had a tough run in the UFC, losing to William Knight in the DWCS, and Nick Maximov in his UFC debut. These are two high level opponents that shouldn't really cause much of a blemish on his record.
The advantage Cody brings into this fight is his wrestling. He may be able to punish Lungiambula on the feet with some of those kicks, before attacking the hips. And like I mentioned before, Lungiambula dropping his head and swinging above his shoulders is a prime opportunity for any decent wrestler to take him down.
I anticipate that Cody will start the fight on the feet. He needs to watch out with his kicks, as Lungiambula might launch a straight punch as Cody goes to kick. Eventually the takedown should be secured, and as Lungiambula will gas easier than Brundage, it should be plain sailing to a Brundage UD.
My pick – Cody Brundage by UD
Cody Brundage vs Dalcha Lungiambula Betting
Cody Brundage is a plain even 1/1 underdog to win the fight out right. As per Bet365
Thank you for reading, please feel free to drop a comment below, or sign up to the newsletter!
Mathew is a UK based combat sports writer. His work can be found in MMAKnockout and Heavy on UFC. Contact Mat via [email protected]