The UFC like to gift their fans a few stacked nights of fights towards the end of the year. UFC 269 is no different, it's stacked top to bottom with big names and guaranteed bangers. If I can muster up the energy to stay up past 3am (as a Brit), I might just enjoy it to its full potential; we'll see when the weekend arrives!
The amount of name value included on this card is incredible, and Dominick Cruz is on the undercard! On the early prelims, we have Ryan Hall, Alex Perez, and André Muniz. The regular prelims feature Tai Tuivasa, Sakai, Emmett, Munhoz, and Dan Ige; the main card features Cody Garbrandt, Sean O'Malley, Ponzinibbio, Neal, Amanda Nunes, and the two main eventers, Dustin Poirier and Charles Oliveira!
I'm going to run through the entire night of fights and give my educated picks on the outcome of the matches. Like always I will be placing a £5 bet as a parlay on all of my fighters to win, for a chance at becoming a thousandiare.
Let's get straight to it, from the earliest fight:
UFC 268 Early Prelim Predictions
Gillian Robertson vs Priscila Cachoeira
I've seen Gillian Robertson fight a few times, and I really like her style. She's grapple centric and really mauls her opponents when they give her the chance. Sadly she's on a two fight losing streak, but this might mean she'll be coming into the fight with something to prove. Her last two fights have been against top opposition in the form of Miranda Maverick and Talia Santos; Priscila Cachoeira definitely isn't a slouch either. Cachoeira boasts a record of 13-3, her two most recent wins coming by KO/TKO. Unfortunately I don't see a lot of high tier names in Cachoeira's win column, and he hasn't lost to the best opposition either, succumbing to fighters like Meatball Molly McCann.
I think Robertson may struggle on the feet versus the better striker, and with the height disadvantage, but with better experience overall, and better grappling, she will make the fight ugly on the ground and either secure a submission victory or grind out a unanimous decision.
My pick – Robertson by UD
Randy Costa vs Tony Kelley
I like this fight! Randy Costa is coming into this matchup with a 100% finish rate, with all 6 of his professional victories coming by knockout. Costa is currently 2-2 in the promotion and seems like a kill or be killed style of fighter, which is my favourite. Tony Kelley is 1-1 with the UFC, one decision win and one decision loss. This fight feels like a setup by the UFC to get Costa a knockout highlight, probably to market him better as an exciting, fan pleasing fighter.
I think Costa has the better resumé, and will push the pace to secure a finish victory.
My pick – Costa by KO/TKO
Ryan Hall vs Darrick Minner
This is a really weird fight and I mean that in the best possible way. These are two grappling wizards who aren't known for anything remotely resembling striking. Hall seems to only know two moves, a spinning heel kick and an imanari roll, the latter of which he was brutally knocked out out for abusing in his last fight. Whether he's adjusted for this shortcoming, nobody knows, but one thing's for sure, he has better striking than Darrick Minner, he might have the better cardio as well.
It all comes down to grappling, and Ryan Hall hasn't struggled to, at the very least, control and win fights on the ground with elite opposition. Minner on the other hand has been bested by subpar opposition, and has been submitted quite a lot himself. It's because of this that I think Ryan Hall takes the win.
My pick – Ryan Hall by UD if not SUB
Alex Perez vs Matt Schnell
It's criminal that top 10 ranked flyweights are fighting in the middle of the early prelims. Regardless, Alex Perez is an impressive, well-rounded fighter and has only lost to the very best in the UFC. Schnell on the other hand has had a less successful run in the UFC, and has lost to some opposition that Perez would certainly dispatch. I know MMA math doesn't work, but I think Perez takes this one, he's a solid top 5 flyweight.
My pick – Alex Perez by UD
Miranda Maverick vs Erin Blanchfield
This seems like a gimme fight for Miranda Maverick. Maverick is only 3 fights into her UFC stint and has a win over Gillian Robertson, and a close split decision loss to Maycee Barber, who is quite highly touted. This is Blanchfield's second fight in the promotion and it feels like they're throwing her to the wolves. At the end of the day, the UFC needs to have some of these women's flyweights string some wins together so they can keep challengers fresh and stop Valentina Shevchenko from repeatedly lapping the division.
My pick – Miranda Maverick by SUB
André Muniz vs Eryk Anders
I touched upon André Muniz in another article where I discuss how he could be a good threat for Israel Adesanya at middleweight. Muniz has exceptional grappling ability, and is the first to submit Jacaré Souza in MMA, which is a huge feather in his cap. Muniz is on a tear right now, and one or two wins away from title contention, so winning this fight is paramount. Eryk Anders on the other hand is on a slow decline, Anders shows the rare ability to look like one of the most intimidating guys you'll ever see, but lately his fights have been insanely boring. I respect the ability to train and put it all on the line, but Anders' performance against Jotko (as well as others) seriously sent me to sleep.
I think this fight is made for Muniz to win, Anders won't be able to put on another smothering performance against this grappler. I just hope it doesn't ruin the momentum of the night!
My pick – Muniz by UD/SUB
UFC 269 Prelim Predictions
Bruno Silva vs Jordan Wright
I might make two bets to pick either of these guys by knockout! This is a better's nightmare, these men have a combined 30 finishes and 3 decision victories between them! Silva has that sort of style where he completely disrespects your ability, and Wright is an unassuming savage, you wouldn't know it looking at him.
Based on past performances, we can see that Bruno Silva is on an absolute tear, going 9-1 in his last 10 with a knockout over Alexander Shlemenko, and is undefeated in the UFC. Wright has had one loss in the UFC, succumbing to Joaquin Buckley's pressure in November last year, but otherwise hasn't been defeated. I think, judging by his loss to Buckley, Wright may struggle if Silva applies a similar style of pressure, but this fight is a coinflip to me.
My pick – Silva by KO/TKO
Augusto Sakai vs Tai Tuivasa
Augusto Sakai has a weird style, and I'm surprised to see he's won so many fights by KO/TKO. Sakai is coming off of a two KO/TKO loss streak against Jairzinho Rozenstruik and a fading Alistair Overeem. His slow nature and sloppy strikes are only redeemed by his superhuman durability, which will no doubt be tested by the hard hitting Tuivasa in this fight. I don't think Sakai actually proves a threat anywhere in this fight, and Tuivasa will win quite handily.
My pick – Tuivasa by KO/TKO
Pedro Munhoz vs Dominick Cruz
There's no break in action for Pedro Munoz, he literally fights the best of the best every single time. This time is no different as he takes on arguably the bantamweight GOAT in Dominick Cruz. I think this is a matter of whether Cruz still has the magic that has carried him so far, or whether the competition has finally caught up with him. Munoz is fundamentally very sound, hits hard and has grit, and whether he capitalises on the weaknesses Cejudo exposed in his fight against Cruz, remains the question. The oddsmakers have this an even 10/11, 10/11, so even they don't know who will win this one.
I'm going to make an unpopular pick here and say Munhoz takes it. He has never been finished, even against some of the hardest hitters, and the most suffocating grapplers. His fundamentals are very well refined and I don't think Cruz can hurt him enough to garner respect. It might be a losing effort from an aging Dominick Cruz, but I wouldn't mind being proven wrong.
My pick – Munhoz by UD
Josh Emmett vs Dan Ige
Potential fight of the night? Both Emmett and Ige are keen on standing and swinging their way to victory. Both of these men possess knockout power and have chins of steel. Although Emmett has more fights overall and only two defeats, I think Ige has the better level of opposition on his resumé. In his last 5, Ige has taken The Korean Zombie, Calvin Kattar and Edson Barboza to decisions (although he lost the Barboza fight in my opinion), and even had relative success in these fights even if they were losing efforts (technically not a losing effort in the Barboza fight I guess).
I can see Emmett totally taking Ige's head off with a looping hook, but I think Ige has the composure and ability to nullify the fight and grind out a decision win.
My pick – Ige by UD
UFC 269 Main Card Predictions
Sean O'Malley vs Raulian Paiva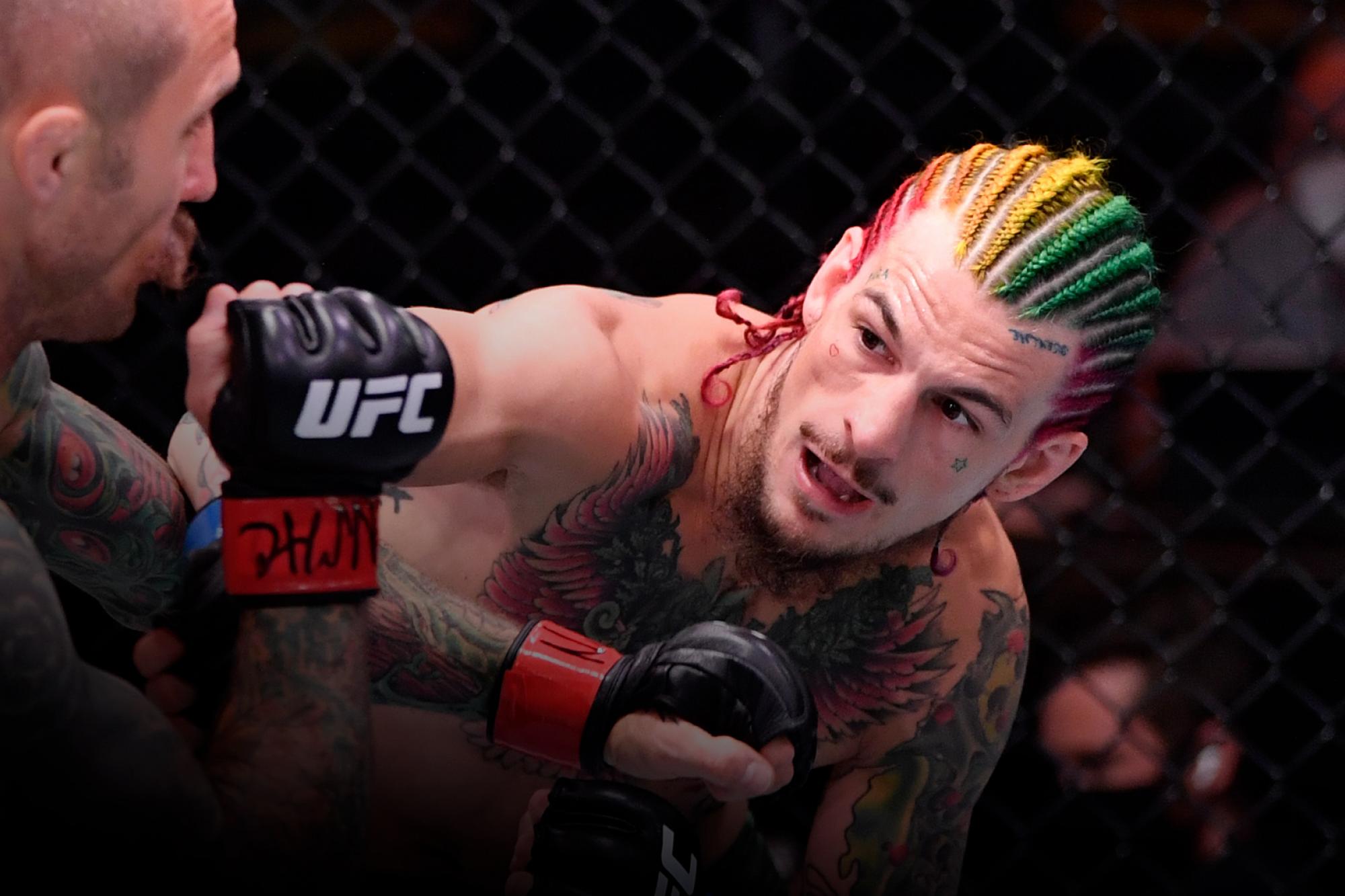 I think O'Malley should win this fairly easily. He's the larger man, with an exceptional striking advantage and finishing ability. Paiva doesn't have the finishing threat to give O'Malley any trouble. This screams gimme fight as Paiva has a good record of 21-3 which will make Sean's resumé look even better after another highlight reel KO. Wouldn't mind being proven wrong though.
My pick – O'Malley by KO/TKO
Cody Garbrandt vs Kai Kara France
To the uninitiated this might seem like an easy fight for Cody Garbrandt, but Kai Kara France is a legitimately tough test for the former champ. France is a decently well rounded fighter who has shown the ability to persevere in his fights, as well as demonstrating good heart. France was losing his last fight up until a flash knockout near the end of the round, this could easily happen to Cody, which is why this is a wonky fight.
I predict Cody will take this by decision, he still has the ability to compete at the top level (see his walk-off knockout of Assuncao), as long as he doesn't get reckless and put himself in the line of fire, it should be a comfortable victory
Geoff Neal vs Santiago Ponzinibbio
This is an intriguing matchup, Neal is just coming off of a decision loss to one of the best strikers in the UFC (ignoring the more recent Magny loss), Stephen Thomson. Ponzinibbio just scraped a win past Miguel Baeza, and prior to that, got knocked out by The Leech. I see this fight playing out on the feet, and unfortunately for Ponzinibbio, Neal might hold the advantage here. Perspective, Neal just took Wonderboy to a decision, and even landed some decent shots, he's been more active and has been competing at a higher level. I see Neal taking this fight.
My pick – Geoff Neal by UD
Amanda Nunes vs Juliana Pena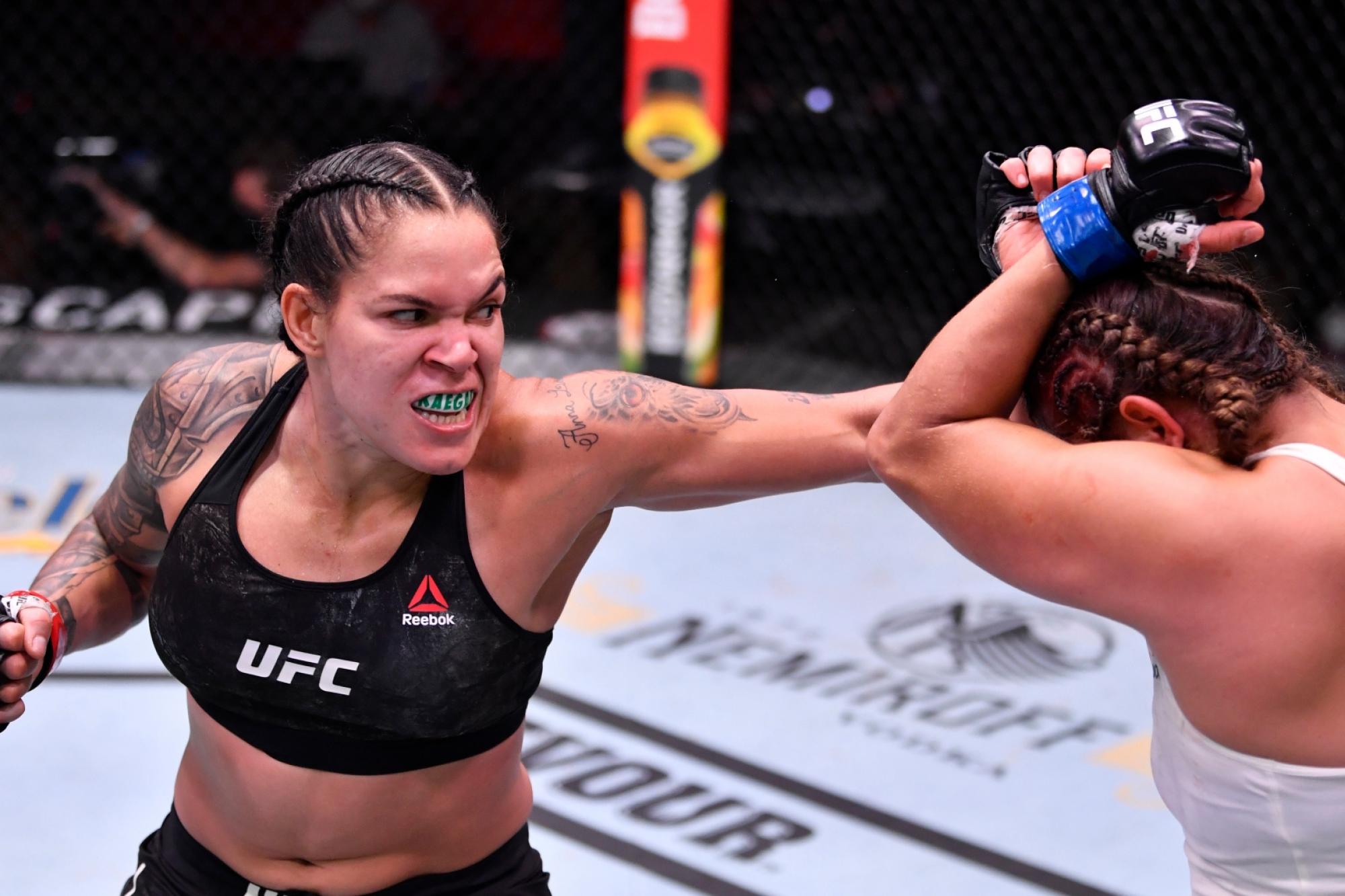 Without a question, Nunes takes this…
watch this be the one time she loses
Dustin Poirier vs Charles Oliveira
I think a lot of people are writing Oliveira off in this fight. Even the oddsmakers have Poirier as the favourite, and considering Oliveira is the champ, it's a bit disrespectful. Don't get me wrong, I understand the sentiment, Poirier has arguably fought the better opposition, and even stood toe to toe with Khabib when he was defending the title.
Oliveira poses a new threat for Poirier, a level of grappling that can't be surmounted, and a new and improved striking game that's proven to be rather effective. If Poirier goes to the ground with Charles he'll get drowned by the superior BJJ, and he still risks being knocked out on the feet.
I can easily see Poirier winning this fight with relentless pressure akin to his rematch with McGregor, but I have bias towards Oliveira and hope he comes game and ready to put Poirier away. People don't credit Dan Hooker enough for almost finishing Poirier in the second(?) round of their fight, he's not godlike on the feet and certainly gets touched up by good strikers every now and then. Even McGregor put it on Poirier and I think 'The Diamond' dominated those fights.
Because of this I pick Oliveira to win by stoppage.
My pick – Oliveira by KO/TKO
Thank you for reading, if you liked this article, please engage by commenting or sharing it on social media. Your feedback means a lot, so if you agree with, or HATE my picks, pop a comment down below and I'll be sure to get back to you!
Mathew is a UK based combat sports writer. His work can be found in MMAKnockout and Heavy on UFC. Contact Mat via [email protected]