Francis Ngannou and Ciryl Gane came to a clash at UFC 270 last weekend, in a fight that I don't think anybody could have predicted. Ngannou, the guy who knocks everybody out within the first two rounds, was out struck in the first two rounds, and won with a dominant wrestling and Jiu-Jitsu game plan. My predictions were blown out of the water.
Ciryl Gane was impressive! He pieced up Ngannou on the feet, and although he was very reactionary and cautious, he won the first two rounds hands down. It was in the third, fourth, and fifth rounds where we saw his inexperience shine through. Gane, though gifted with fabulous striking and godly cardio, made rookie mistakes that frankly cost him the championship.
This was one of those rare fights where the stock of both fighters went up after the outcome. But where does this leave Ciryl Gane?
Ciryl Gane is still Championship Calibre
If it wasn't already obvious by his dismantling of Derrick Lewis and claiming the interim belt, Ciryl Gane is championship material. This is provided he puts all the tools together and retains composure after his first loss. Ngannou showed fantastic resilience in the face of adversity after his defeat to Stipé, he improved his game and is now a dominant champion.
If Gane shares the same traits as Francis, we should be seeing a much improved version of the Frenchman coming into their inevitable rematch. I think Gane only needed minor improvements in his fight with Francis in order to win it. Ultimately, losing that fifth round came down to bad fight IQ, which is uncharacteristic of Gane. Going for that heel hook and giving up top position cost him the fight.
Ciryl Gane's grappling
Gane should go away, work on his defensive wrestling and BJJ, and come back rejuvenated. He already has what it takes to deny Francis (and frankly any HW on the roster) on the feet, so work on those fundamental flaws and come back and steal the belt.
He undeniably has the skills on the ground, as nearly a third of his wins come by submission. What he needs is to be able to deny the bigger men like Francis the takedowns needed to control him. The blueprint is laid out now, the method to beating Gane is to suppress his superior striking by laying him down and controlling him with top position.
Francis was able to take Ciryl down almost at will in those later rounds, so wrestling defence is a must. I think his defensive BJJ is also there, but his escapes could be better.
Who's next for Ciryl Gane after UFC 270
Immediately, let's talk about a rematch with Francis Ngannou. As previously mentioned, I believe Gane only needs minor improvements to beat the Francis that showed up at UFC 270. Whether this will be the same Francis in the rematch is another question. Ngannou admitted that he tore his ACL prior to UFC 270 (which explains the knee straps). This could have been a contributing factor to him being beaten up on the feet, perhaps Ngannou with healthy knees decapitates Gane.
Regardless, Gane took the champion to a hard fought five round decision, and won two of those rounds. It was 2-2 going into round five and the outcome lay on a razor's edge. A rematch would surely be competitive, and it's exciting to see the UFC heavyweight division finally pick up momentum.
Ciryl Gane vs Stipé Miocic?
Yes, Miocic is still in the wings, he's the next contender after Gane so it makes sense for a potential matchup if Gane doesn't get a rematch. Miocic has strong wrestling and good boxing, so he could pose a threat for Gane. Since Ngannou wrestled Gane for the win, Miocic could do as well.
However, Gane surely wouldn't underestimate the wrestling ability of Miocic like he did with Ngannou, so who knows how this matchup could play out.
It's in the realm of possibility, but I wouldn't blame Miocic if he simply retired. He's reaching retirement age, and looked a shadow of his former self in the rematch with Ngannou. Perhaps he's waiting for a big money with with Jon Jones, or a trilogy with Ngannou to cement his legacy as the UFC HW GOAT.
Ciryl Gane vs Jon Jones?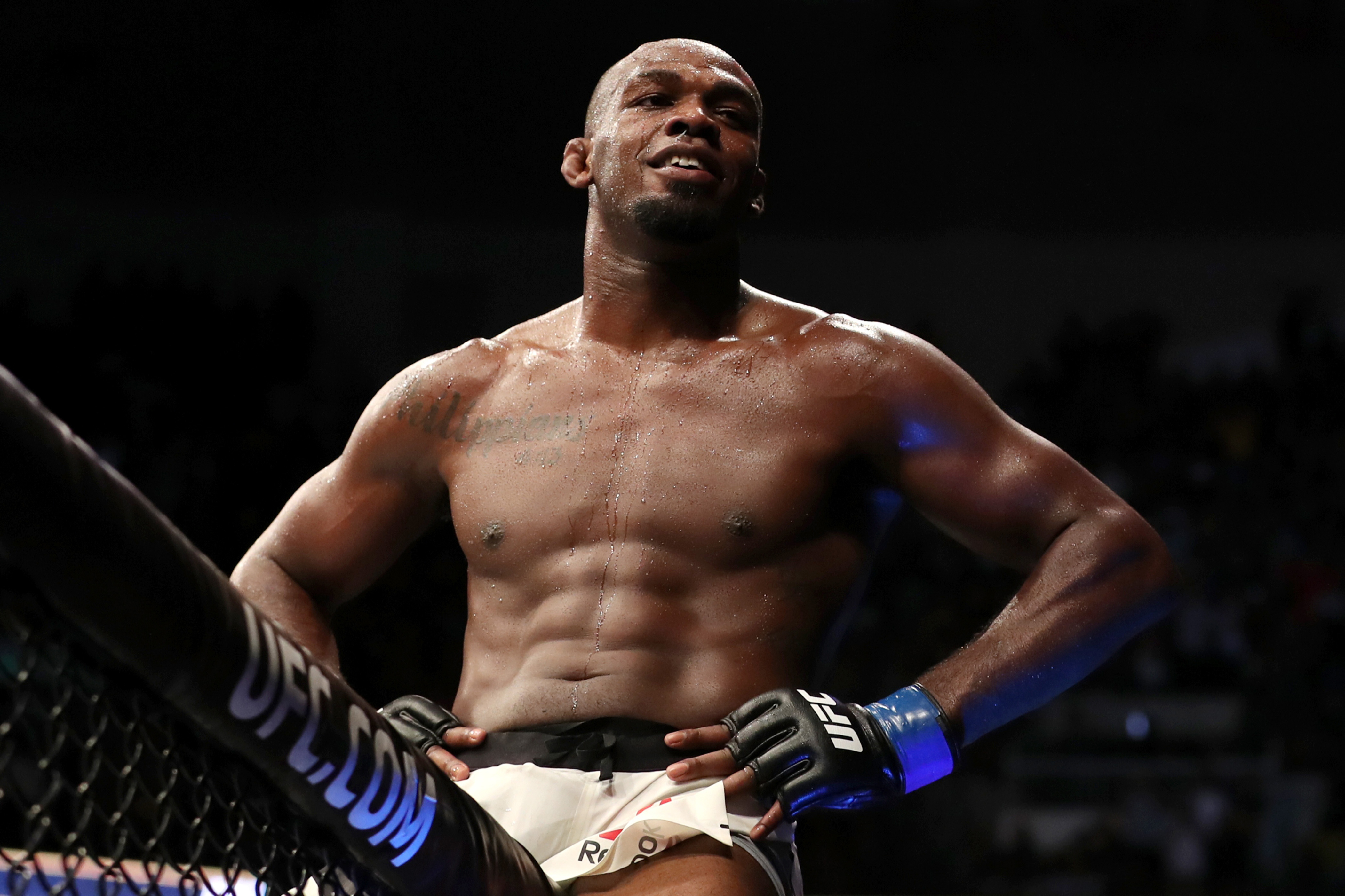 Jon Jones has been moving up to heavyweight since the Ancient Egyptians walked the Earth. For the sake of argument lets say Jon isn't lying about the move. Gane vs Jones is a fantastic matchup and pretty favourable on Jones in my opinion.
If Ciryl Gane welcomes Jones to the Heavyweight division, we'll see a sort of paradox with two wildly different fighters having almost identical fighting styles. Ciryl Gane is light on the feet, pokes his opponents to wear them down and score points, and grapples for control. Jones on the other hand sort of plods, pokes his opponents to score points, and uses offensive wrestling to dominate opponents on the ground.
I think, after UFC 270, Jones holds the advantage. I don't think Jones out strikes Gane, since Santos did a good job of beating him up, and Reyes probably beat him as well. Neither of those two are on the same striking level as Gane, so I reckon Gane beats Jones up on the feet. The grappling is where it gets interesting as Jones has a history of mauling opponents on the ground.
What's going on with Jon Jones? Is he moving to heavyweight or not?
It's basically a fantasy fight at this point in time. I think Jones is retiring, but he's making his intentions nebulous so that his legacy isn't tarnished. If he remained at LHW, he'd have had to rematch Reyes, defend against Blachowicz, Teixeira, and Jiri. The first Reyes fight was the first time we saw Jones probably lose a fight, so he escaped that rematch under the guise of moving to HW. Now he's using pay disputes as an excuse to dodge fighting at HW right away.
The next thing you know he'll retire, never having rematched Reyes and never having fought at HW, but his legacy won't be tarnished (I know it basically already is with Jones), and he won't be marked for ducking other fighters since he had "all the intentions of moving to HW" but the pay wasn't right.
Other plausible matchups for Gane
If we take a look at the heavyweight rankings:
Realistically we're not going to see Gane fight outside of the top 5. So if he can't secure a fight with Stipé or Jones, we could see him fight Curtis Blaydes, or rematch Derrick Lewis.
Potential matchups outside of the top five. We have Tom Aspinall on the slow rise, he's set to fight Alexander Volkov on March 19, winning this fight could propel him to the heavyweight top 5. Aspinall has super clean boxing, he's light on his feet and has beaten some legit opposition. His grappling is also adequate, and his takedown ability is strong too (credit to his rugby background). If Aspinall is everything he's bring hyped up to be, I think he's going to be a top contender very soon.
Tai Tuivasa is also in the brink of breaking into the top 10, which is insane. He's set to fight rank 3 Derrick Lewis at UFC 271 this February. If Tuivasa wins this fight he could also shoot up to the top 5, though I don't think he's a competitive matchup for Gane at all.
Thank you for reading. Please consider joining the Fight Fanatic forums, so that we may create a thriving MMA community!
Also consider signing up for the Fight Fanatic newsletter so that you never miss a beat!
Mathew is a UK based combat sports writer. His work can be found in MMAKnockout and Heavy on UFC. Contact Mat via [email protected]